Arinn Dembo, September 17
---
World-Building in a Day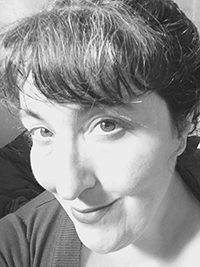 September 17, 2017, 10 a.m. to 4 p.m.
University District, Seattle
Learn how to build compelling and original fictional universes with author and narrative designer Arinn Dembo.
Fiction opens the door to many new worlds, and the most enduring classics in any genre are often those that provide the most seductive sense of place. How do you create a setting that lives and breathes and draws readers into a state of immersion? How do you create a playground for the imagination that will tug at the reader's soul? What are the pitfalls of the world-builder's art, and how much setting can a story support before it becomes bogged down by unnecessary detail? Arinn Dembo will break down the principles of world design for a project of any size in any medium. You'll complete a series of world-building exercises that will help you flesh out your own fictional worlds, and create a whole universe in just one day.
Arinn Dembo is a computer gaming industry veteran with over twenty years of professional writing experience in her field. She has contributed narrative design and background fiction to a variety of science fiction, fantasy, and horror franchise games, and has been called "The Tolkien of Science Fiction" by her peers in the industry. Her stories and poetry have appeared in Deep Magic, The Magazine of Fantasy and Science Fiction, Weird Tales, H.P. Lovecraft's Magazine of Horror, Lamp Light, and several anthologies. Her military SF novel, The Deacon's Tale, and short story collection, Monsoon and Other Stories, are available via Kthonia Press.