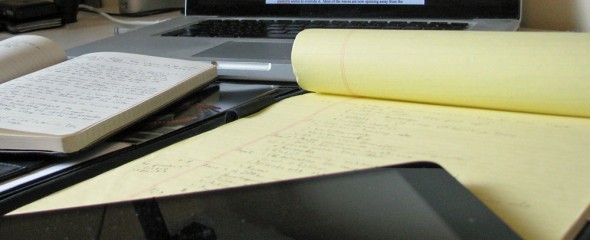 Clarion West Write-a-thon
June 21 – July 31, 2015
Be a part of Clarion West, wherever you are
Our workshop students arrive in Seattle from across the country and around the world not quite knowing what's in store for them. Soon they discover that Clarion West's community—the writers, readers, and supporters—is one of the things that sets this workshop apart. You can be a part of that community this summer by signing up for the Write-a-thon.
If you're asking yourself "can I participate?" the answer is yes! Every year, hundreds of writers like you join the Write-a-thon: people who write fiction, nonfiction, screenplay, and poetry. Workshop alumni as well as writers who've never attended sign up to help support new writers. Clarion West is very glad to have the wide support that makes this an important event for everyone in our community.
Sign up, pick a writing goal, and ask your friends and family for support and donations. We'll help you along the way with ideas and tips to make this a fantastic Write-a-thon. Registration for the Write-a-thon closes on June 21.
Even if you can't be part of the Write-a-thon, you can help spread the word—post on Twitter or Facebook, or just email anyone you know who would be interested in helping support this amazing workshop.