Home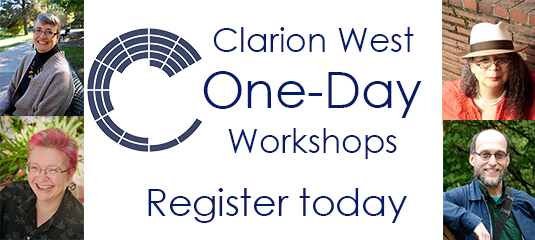 Join Clarion West for these intriguing One-Day Workshops this fall:
November 20: Rewriting and Revisioning with instructor Cat Rambo
December 4: Integrating Character, Plot, and Worldbuilding with instructor David Levine
---
Support Clarion West
Clarion West depends on its community to help us provide an amazing, life-changing workshop experience for new writers. Find out more about supporting Clarion West.
---
Alumni News
Our alumni are doing great work! Read the latest updates on our Alumni News page.
---
Connect with Clarion West
You can follow Clarion West on Twitter, like our Facebook page, watch our videos on YouTube, or join the mailing list for information about workshops, events, and alumni news.