Support Clarion West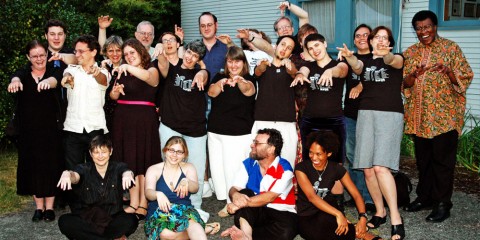 You can help promising new writers develop their gifts with a donation to Clarion West.
Student tuition generates only a small portion of the money needed to run Clarion West each year. Much of the rest comes from our generous donors.
Every donation to Clarion West makes a difference, regardless of size. Your one-time or monthly gift will help us keep tuition as low as possible, supplement the scholarship fund for students who would not otherwise be able to attend, and ensure that Clarion West runs smoothly.
To make an automatic donation each month to Clarion West, simply check the "Make This Recurring (Monthly)" box on the PayPal donation form. If your employer will match your donation, please let us know. Adobe, Bank of America, Boeing, Google, Microsoft, Pfizer, and many other companies will match your donations to Clarion West.
Clarion West is a nonprofit organization and donations are fully tax deductible to the extent permitted by law.
Why Donate?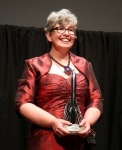 "Clarion West takes great efforts to keep its tuition as low as possible and provide scholarships to students in need of financial support. Currently, tuition covers less than half of the organization's operating budget.If you can, please consider donating to support Clarion West. Your help might make that difference for one of next year's students. And every little bit helps. Sometimes small things can have very large effects, sometimes very small things make a very big difference. And in the life of a writer, Clarion West makes a very big difference."
Ann Leckie
Class of '05
Donate By Mail
You can mail your donations (and matching funds forms) to:
Clarion West
P.O. Box 31264
Seattle, WA 98103-1264