Support Clarion West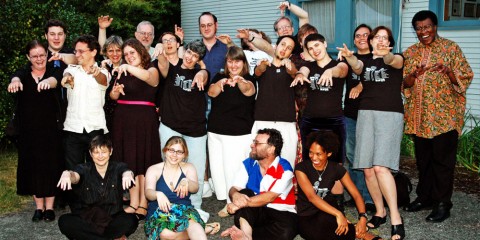 You can help promising new writers develop their gifts with a donation to Clarion West.
Student tuition generates only a small portion of the money needed to run Clarion West each year. Much of the rest comes from our generous donors.
Every donation to Clarion West makes a difference, regardless of size. Your one-time or monthly gift will help us keep tuition as low as possible, supplement the scholarship fund for students who would not otherwise be able to attend, and ensure that Clarion West runs smoothly.
To make an automatic donation each month to Clarion West, simply check the "Make This Recurring (Monthly)" box on the PayPal donation form. If your employer will match your donation, please let us know. Adobe, Bank of America, Boeing, Google, Microsoft, Pfizer, and many other companies will match your donations to Clarion West.
Clarion West is a nonprofit organization and donations are fully tax deductible to the extent permitted by law.
Other ways to support Clarion West
There are numerous ways to support Clarion West and its students, both small and large.
AmazonSmile: If you shop regularly with Amazon, start at smile.amazon.com and select Clarion West as your charity. Amazon will then donate 0.5% of your eligible purchase to Clarion West—at no cost to you.
Wish list: You can support the Six-Week Workshop by purchasing items from our wish list. See our Six-Week Workshop wish list page for details.
Women in Speculative Fiction Giving Circle: Inspired by our founding mothers, Clarion West has established the Women in Speculative Fiction Giving Circle, bringing together a community of donors to support airfares and offset daily costs for our women instructors as well as provide scholarships for emerging women writers. See the Women in Speculative Fiction Giving Circle page for more details.
Volunteer: If you'd like to volunteer for Clarion West, please see our Volunteer page for details. You can volunteer no matter where you are in the world.
Donate by mail
You can mail your donations (and matching funds forms) to:
Clarion West
P.O. Box 31264
Seattle, WA 98103-1264
Why Donate?

"The Clarion West Workshop is a writing program that produces results. It lets writers who would have remained wordless gather courage and find their own voice. It allows them to write stories only they can write. Consequently, they make the world a better and richer place.
The workshop changes lives while keeping its tuition low. That means it relies on financial and social support from the literary community and its alumni."
Usman Malik, Class of '13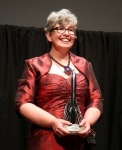 "Clarion West takes great efforts to keep its tuition as low as possible and provide scholarships to students in need of financial support. Currently, tuition covers less than half of the organization's operating budget.If you can, please consider donating to support Clarion West. Your help might make that difference for one of next year's students. And every little bit helps. Sometimes small things can have very large effects, sometimes very small things make a very big difference. And in the life of a writer, Clarion West makes a very big difference."
Ann Leckie, Class of '05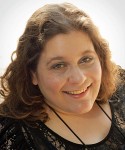 "For me, Clarion West was the strange, marvelous catalyst that prompted me to realize that I could be a real writer. Thanks to Clarion West, I've published more than 50 short stories, been nominated for the Hugo Award and the World Fantasy Award, and won the Nebula Award for Best Novella. I'm not alone. Recently, a 2012 Clarion West graduate wrote to me, comparing the workshop to Camelot: something beautiful, ephemeral, and unique.
Please consider writing a check and dropping it in the mail, or making a donation online. Help share Camelot with a new generation of writers."
Rachel Swirsky, Class of '05