Clarion West Writers Workshop
---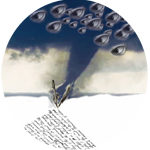 active 3 weeks, 3 days ago
About Me
| | |
| --- | --- |
| Display Name | Clarion West Writers Workshop |
| Twitter Handle | @ClarionWest #writeathon |
| Website | clarionwest.org/writeathon |
What I Write
Writing Sample

At first, I shadowed the Summer Workshop. I began in 2003, the brainchild of Adrian Khactu (CW '02), born to bring his class together and create an immersive writing experience like Clarion West. I became part of Clarion West and open to all in 2004, inviting participants to join a community of writers and put writing first, and soliciting donors to support their work.

I've since become Clarion West's biggest fundraiser and often branch out into Write-a-thon readings, Write-a-thon meet-ups, and Write-a-thon writing sprints. (2019 writing meet-ups are 6-8 pm Wednesdays at Dreaming Comics & Games,  5226 University Way NE,  in Seattle's University District, beginning Wednesday, June 26.) I run through the end of the Summer Workshop and then go dormant a month after it ends, though I  accept sponsorships throughout the year.

I love my participants and donors. I'm in awe of their ideas and energy. Writers offer sneak peeks of new works, Tuckerizations, books, cartoons, postcards, and weekly reports on their process, techniques, and feelings. None of this is required. All I ask is that they write. Donors seek out new writers, people who've never been published, as well supporting the work of favorite writers, classmates, friends, favorite genres, or diverse voices. Some commit to recurring donations. Some offer matching funds. Every bit counts. Five bucks is fine. The average donation runs around $30.00.

I worry that my hybrid nature—encouraging writers and donors—may be confusing. To me, they are means to the same end: helping writers to grow, to find their voice and their audience. I like to help writers and donors find each other, and include suggestions in my pages each year. Without donors, the Workshop could not exist. But in the end, it's all about the writing.

What I Write

My participants write everything: space opera, slipstream, fantasy, poetry, literary fiction, nonfiction, novels, short stories, screen plays, haikus, outlines of a multivolume sequence—all legit.

Publications

So hard to choose: So many have had their start, their middle, their end, or their final edit in a Write-a-thon. I haven't been keeping track as well as I should. This year Kathleen Alcala (CW '87) is working on a her fourth novel, working title Before Us Came Kings. The last time she participated, she wrote "Deer Dancer", later published in the collection New Suns, edited by Nisi Shawl (CW '92).  Nisi Shawl's own Everfair,  shortlisted for a Nebula. E. C. Myers' (CW '05) Fair Coin—it won the Andre Norton award.  Stephanie Burgis (CW '01) found an agent during a Write-a-thon, drafted her first novel during a Write-a-thon, and sold that novel during a Write-a-thon while working on its sequel. Feel free to jog my memory, if you have more to add!
My Write-a-thon Goals
Fundraising Goals

My 2019 goal is 250 participants and an equal number of unique donors. (Lucky for me, many of my donors support the efforts of multiple writers). I hope to raise over $25,000, to help cover all the things, big and small, that the Summer Workshop requires, from reams of paper to airfare for gifted instructors from far afield.  My stretch goal is over 300 participants, and $35,000.
The Workshop has been going for over 35 years. I'm able to draw from over 660 alumni plus instructors, board members, staff, the folks who come to our readings and attend our parties, and the whole supportive Clarion West community. I have high hopes!