Film to Page: What Watching Movies Can Teach Us About Writing with DongWon Song
This workshop will focus on some core film techniques and examples that can be used to illustrate core craft techniques. We'll be addressing structure, worldbuilding through material design, creating deep emotional impact, and pacing. We'll pair watching clips of scenes with discussion. Please note that there will be some violence in the selected scenes, although nothing graphic or extreme.
Schedule:
Tuesday, July 7, from 4-:00-6:00 PM PDT
120 minutes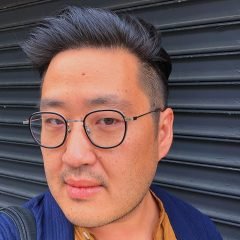 About the instructor:
DongWon Song is an agent at Howard Morhaim Literary Agency representing science fiction and fantasy for adults, young adult, and middle grade readers as well as select non-fiction. He was formerly an editor at Orbit, a product manager for an ebook startup, and has taught as an adjunct instructor in the publishing program at Portland State University.
The lottery form will be available Monday, June 15 through Wednesday, June 17 in the Write-a-thon Slack Page Welcome Channel.
By participating in any activity available in the Write-a-thon, you are agreeing to our Write-a-thon Code of Conduct, the Clarion West Harassment Policy, and our Zoom Guidelines. Thank you! We look forward to writing with you this summer!
Free and Online for everyone. 
Want to donate toward the cost of your class?