Finding Hope in Dark Dystopia with Marlee Jane Ward
Some additional room has been made available for this event! Register here to join the session.



How can you write a dystopia when you're living in one? Dystopian fiction once explored what might happen if we did not diverge from our current path, so what happens when we're already there? Dystopia might seem like the last thing anyone wants to read right now, but this workshop explores how we can use the form to examine a way out. Focusing on community, mutual aid and support, let's discuss how to use this powerful genre to model solutions for a more equitable future. Schedule: Saturday, July 11, from 3:00 – 4:30 PM PDT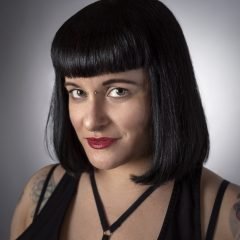 About the instructor: Marlee Jane Ward is a reader, writer and professional weirdo from Melbourne, Australia. She is a Clarion West alum (2014), and the author of Welcome To Orphancorp, which won the Victorian Premiers Literary Award for YA Fiction and the Viva La Novella prize. Her short fiction is published at Apex, Terraform, Aurealis, Interfictions and more. She writes non-fiction under the name Mia Walsch, and her memoir, Money For Something, will be released in July.
The lottery form will be available Monday, June 15 through Wednesday, June 17 in the Write-a-thon Slack Page Welcome Channel.
By participating in any activity available in the Write-a-thon, you are agreeing to our Write-a-thon Code of Conduct, the Clarion West Harassment Policy, and our Zoom Guidelines. Thank you! We look forward to writing with you this summer!
Free and Online for everyone. 
Want to donate toward the cost of your class?