Going Through an Impasse: Writing While Blocked with Eileen Gunn
Many writers experience creative blocks at some point in their careers. Is blocking a defect, a benefit, or simply the normal irregularity that results from hand craftsmanship? This hands-on workshop will help participants identify behavior and triggers that lead to blocking, and will provide exercises and interventions that can help resolve short-term and long-term creative blocks. This is not psychotherapy: it's tricks of the trade.
Schedule:
Class meets 4 times, M, T, W, Th, July 20-July 23, from 4:30-6:00 PM PDT
90 minute sessions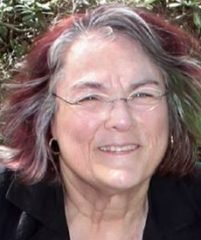 About the instructor:
Eileen Gunn is a short-story writer, essayist, and editor, the author of two story collections: Stable Strategies and Others (Tachyon Publications, 2004) and Questionable Practices (Small Beer Press, 2014).  Her fiction has received the Nebula Award in the US and the Sense of Gender Award in Japan, and been nominated for the Hugo, Philip K. Dick, and World Fantasy awards and short-listed for the James Tiptree, Jr. award. Gunn was the editor/publisher of the Infinite Matrix, an early and influential SF magazine on the Web, 2001-2008. She serves on the board of directors of the Locus Foundation, and served for 22 years on the board of directors of the Clarion West Writers Workshop. Her website is at http://www.eileengunn.com/.
The lottery form will be available Monday, June 15 through Wednesday, June 17 in the Write-a-thon Slack Page Welcome Channel.
By participating in any activity available in the Write-a-thon, you are agreeing to our Write-a-thon Code of Conduct, the Clarion West Harassment Policy, and our Zoom Guidelines. Thank you! We look forward to writing with you this summer!
Free and Online for everyone. 
Want to donate toward the cost of your class?