Writing the Other
November 23–24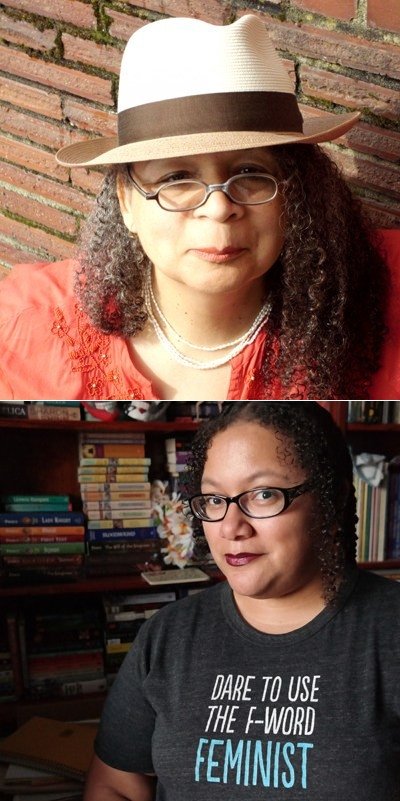 November 23–24, 2019, 10 a.m. to 4 p.m.
University District, Seattle
Note: This workshop takes place over two days: a Saturday and a Sunday. It runs from 10 a.m. to 4 p.m. on both days.
Representation is fundamental to writing great fiction. Creating characters that reflect of the diversity of the world we all live in is important for all writers and creators of fictional narratives. But writers often find it difficult to represent people whose identities are very different from their own. This can lead to fear of getting it wrong — horribly, offensively wrong — and, in the face of that, some think it's better to not even try.
In truth, it is possible to write characters who represent the "Other" sensitively and convincingly. In this 2-day seminar authors Nisi Shawl and K. Tempest Bradford will cover avoiding stereotypes and tropes in characterization, how to describe people from different backgrounds, building inclusive worlds, research, and more through lectures, discussions, and hands-on writing exercises.
Nisi Shawl is the author of Everfair and dozens of short stories, many of which can be found in the James Tiptree, Jr. Award-winning and World Fantasy Award-nominated collection Filter House. She is the co-editor of Stories for Chip and Strange Matings: Octavia E. Butler, Feminism, Science Fiction, and African American Voices. She edits reviews for The Cascadia Subduction Zone, a literary quarterly from Aqueduct Press. She is a founding member of the Carl Brandon Society and has served on the board for the Clarion West Writing Workshop. Nisi developed the Writing the Other workshop with Cynthia Ward, and has taught it for over a decade in person and online.
K. Tempest Bradford is a speculative fiction author, media critic, reviewer, and podcaster. Her fiction has appeared in award-winning magazines (Strange Horizons and Electric Velocipede) and best-selling anthologies (Diverse Energies, Federations, In the Shadow of the Towers). She has written about cultural appropriation and representation in fiction and media for NPR, io9, LitReactor, Tor.com, Chicks Dig Time Lords, Chicks Unravel Time, and others. She has been teaching classes for Writing the Other.com since 2015. Tempest volunteers for a number of nonprofit organizations and currently she serves on the board of the Carl Brandon Society, an organization dedicated to increasing racial and ethnic diversity in the production of and audience for speculative fiction.