2020 Virtual Summer Reading Series
---
June 23: Andy Duncan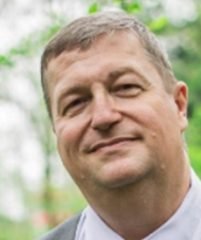 Boisterous, humorous, fantastical, and fabulist, Andy Duncan's fiction has been honored with a Nebula Award, a Theodore Sturgeon Memorial Award and three World Fantasy Awards, the most recent for Wakulla Springs, a 2013 Tor.com novella co-written with Ellen Klages. His third collection, An Agent of Utopia: New and Selected Stories, was published in 2018 by Small Beer Press. A South Carolina native and Clarion West graduate, he teaches writing in the Maryland mountains at Frostburg State University, which promoted him to full professor in 2019.
Purchase Andy's latest collection: https://www.ubookstore.com/An-Agent-of-Utopia.
---
June 30: Eileen Gunn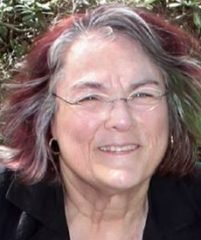 Wry and brilliant, Eileen Gunn is a short-story writer, essayist, and editor, the author of two story collections: Stable Strategies and Others (Tachyon Publications, 2004) and Questionable Practices (Small Beer Press, 2014). Her fiction has received the Nebula Award in the US and the Sense of Gender Award in Japan, and been nominated for the Hugo, Philip K. Dick, and World Fantasy awards and short-listed for the James Tiptree, Jr. award. Gunn was the editor/publisher of the Infinite Matrix, an early and influential SF magazine on the Web, 2001-2008. She serves on the board of directors of the Locus Foundation, and served for 22 years on the board of directors of the Clarion West Writers Workshop. Her website is at http://www.eileengunn.com/.
You can purchase Eileen's books Questionable Practices and Stable Strategies and Others at the University Bookstore.
---
July 7: Tina Connolly and Caroline M. Yoachim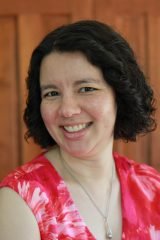 Tina Connolly (L) is the author of the Ironskin trilogy from Tor Books, the Seriously Wicked series from Tor Teen, and the collection On the Eyeball Floor and Other Stories from Fairwood Press. Bewitching, clever, delightful, original, and unexpected, Tina Connolly's stories have appeared in F&SF, Tor.com, Uncanny, Analog, Lightspeed, Beneath Ceaseless Skies, Women Destroy SF and many more. Her stories and novels have been finalists for the Hugo, Nebula, Norton, Locus, and World Fantasy awards.
Purchase one of Tina's books here: https://www.ubookstore.com/search?keywords=9781933846569!
Caroline M. Yoachim's (R) imaginative stories are bittersweet and haunting. She is a prolific author of short stories, appearing in Asimov's, Fantasy & Science Fiction, Uncanny, Beneath Ceaseless Skies, Clarkesworld, and Lightspeed, among other places. She has been a finalist for the Hugo, World Fantasy, Locus, and multiple Nebula Awards, and her stories have been reprinted in multiple year's best anthologies and translated into several languages. Yoachim's debut short story collection, Seven Wonders of a Once and Future World & Other Stories, came out in 2016.
Caroline's novelette series can be purchased here: https://www.amazon.com/gp/product/B07RT742N7?ref_=dbs_r_series&storeType=ebooks
Or purchase her story collection here : https://www.ubookstore.com/Seven-Wonders-Of-A-Once-Future-World!
---
July 14: Nalo Hopkinson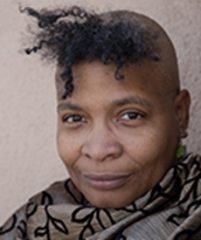 Vibrant and edgy, rich and dazzling, deeply human and humane, Nalo Hopkinson was born in Jamaica. She lived in Jamaica, Guyana, the US and Trinidad before moving to Canada as a teenager. She has published six novels and numerous short stories. Her first novel, Brown Girl in the Ring, won the Warner Aspect First Novel contest. She has also received the Campbell and Locus Awards, the World Fantasy Award, and the Sunburst Award for Canadian Literature of the Fantastic. She currently lives in California, USA, where she is a professor of Creative Writing and a member of a faculty research cluster in science fiction. In 2018, she was awarded Eagle-Con's Octavia E. Butler Memorial Award, given in recognition of impactful contributions to the world of science fiction, fantasy and speculative fiction, with the spirit and conviction demonstrated by multi-award winning author Octavia E. Butler. She is the author of "The House of Whispers," a new graphic novel in Neil Gaiman's "Sandman" Universe. She is currently completing Blackheart Man, an alternate historical fantasy of the Caribbean.

Purchase one of Nalo's books at the University Book Store:
Midnight Robber: https://www.ubookstore.com/Midnight-Robber
Brown Girl in the Ring: https://www.ubookstore.com/Brown-Girl-In-The-Ring
Report from Planet Midnight: https://www.ubookstore.com/Report-From-Planet-Midnight
---
July 21:  Editors Roundtable
We are thrilled to bring you a special event with editors Scott Andrews, Chinelo Onwualu, Julia Rios, and Wendy Wagner.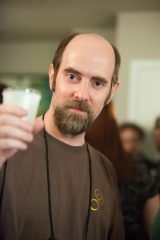 Scott H. Andrews writes, teaches college chemistry, and is Editor-in-Chief and Publisher ofthe six-time Hugo Award finalist online fantasy magazine Beneath Ceaseless Skies. Scott is a graduate of the Odyssey Writing Workshop. His literary short fiction has won a $1000 prize from the Briar Cliff Review, and his genre short fiction has appeared in Space & Time, Crossed Genres, and Ann VanderMeer's Weird Tales. Scott has lectured on scores of convention panels at multiple Worldcons, World Fantasy conventions, and regional conventions. He is a six-time finalist for the World Fantasy Award, and he celebrates International Stout Day several times a week.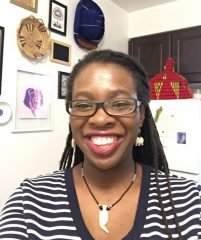 Chinelo Onwualu is a Nigerian writer and editor living in Toronto. She's non-fiction editor ofAnathema Magazine, and co-founder of Omenana, a magazine of African Speculative Fiction. Her writing has been featured in several anthologies and magazines, including Slate, Uncanny and Strange Horizons. She's been nominated for the British Science Fiction Awards, the Nommo Awards for African Speculative Fiction, and the Short Story Day Africa Award. Find her on her website at: www.chineloonwualu.com or follow her on Twitter @chineloonwualu.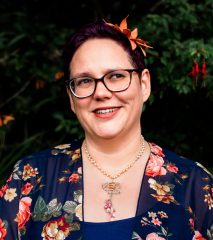 Julia Rios is a queer, Latinx writer, editor, podcaster, and narrator whose fiction, non-fiction,and poetry have appeared in Latin American Literature Today, Lightspeed, and Goblin Fruit, among other places. Their editing work has won multiple awards including the Hugo Award. Julia is a co-host of This is Why We're Like This, a podcast about how the movies we watch in childhood shape our lives, for better or for worse. They've narrated stories for Escape Pod, Podcastle, Pseudopod, and Cast of Wonders. Find them on Twitter as @omgjulia.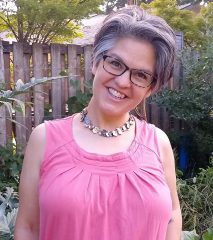 Wendy N. Wagner is the managing/senior editor of Lightspeed and Nightmare magazines, and is the incoming editor-in-chief of Nightmare for 2021. Her SF eco-thriller An Oath of Dogs was a Locus bestseller. Her other work includes two novels for the Pathfinder Tales series and more than forty short stories. She also served as the non-fiction editor of Women Destroy Science Fiction!, which was named one of NPR's Best Books of 2014, and the guest editor-in-chief of Queers Destroy Horror! She lives in Oregon with her very understanding family.
---
Date change: Monday, July 27 at 6pm PDT: 
Open Mic Night in collaboration with Two Hour Transport.
Join us for Open Mic Night! Ten Write-a-thon participants will read original work (up to 5 minutes each) for the first hour, followed by guest readers Thersa Matsuura (CW '15), Cadwell Turnbull (CW '16), and Nibedita Sen (CW '15) reading their own work during the second hour. Reserve your spot to support your fellow Write-a-thon participants as they read some original work and enjoy the second hour with our guest readers!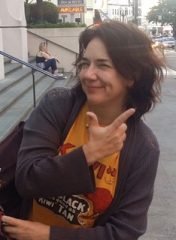 Thersa Matsuura
Thersa Matsuura is a graduate of Clarion West (2015), a recipient of the HWA's Mary Wollstonecraft Shelley Scholarship (2015), and the author of two short story collections, A Robe of Feathers and Other Stories and The Carp-Faced Boy and Other Tales. The latter of which was nominated for a Bram Stoker Award (2017) alongside Joe Hill and Josh Mallerman. She's also had stories published in magazines and anthologies like The Madhouse Anthology, The Beauty of Death Anthology and A World of Horror.
Cadwell Turnbull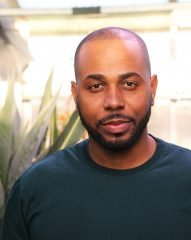 Cadwell Turnbull is the author of The Lesson. He is graduate from the North Carolina State University's Creative Writing M.F.A. in Fiction and English M.A. in Linguistics. Turnbull is also a graduate of Clarion West 2016. His short fiction has appeared in The Verge, Lightspeed, Nightmare, and Asimov's Science Fiction and several anthologies. His Nightmare story "Loneliness is in Your Blood" was selected for The Best American Science Fiction and Fantasy 2018. His Lightspeed story "Jump" was selected for The Year's Best Science Fiction and Fantasy 2019 and was featured on LeVar Burton Reads.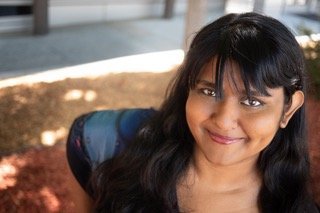 Nibedita Sen
Nibedita Sen is a Hugo, Nebula, and Astounding Award-nominated queer Bengali writer, editor and gamer from Calcutta. She acquired several English degrees in India before deciding she wanted an MFA too, and that she was going to move halfway across the world for it. A graduate of Clarion West 2015, her work has appeared in venues like Podcastle, Nightmare and Fireside. These days, she can be found in NYC, where she helps edit Glittership, an LGBTQ SFF podcast, enjoys the company of puns and potatoes, and is nearly always hungry. Hit her up on Twitter at @her_nibsen.