Shifting Timelines with Alaya Dawn Johnson
This workshop starts with an in-depth exploration with mystery plotting with an emphasis on how to use and layer timelines to create surprise and intrigue in the reader, even when you're not writing a mystery story. We'll then discuss a wide range of speculative fiction novels in order to analyze their timeline structures and explore how those technical aspects enhance and give depth to our storytelling. These techniques overlap with POV, but here we'll focus specifically on the temporal aspects of switching narrators and layering storylines.
Schedule:
Tuesday, July 7, from 5:00-6:30 PM PDT
90 minutes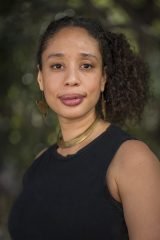 About the instructor:
Alaya Dawn Johnson is the author of seven novels for adults and young adults. Her most recent novel for adults, Trouble the Saints, is forthcoming in July 2020 from Tor books. A short story collection, Reconstruction and Other Stories, is forthcoming from Small Beer Press in Fall 2020. Her young adult novel The Summer Prince was longlisted for the National Book Award for Young People's Literature, while her novel Love Is the Drug won the Andre Norton/Nebula Award for Middle Grade/Young Adult fiction. Her short stories have appeared in many magazines and anthologies, including Best American Science Fiction and Fantasy 2015, A Phoenix First Must Burn, Feral Youth, and the Ellen Kushner Swordspoint prequel Tremonatine. She lives in Mexico City where she received a master's degree with honors in Mesoamerican Studies at the Universidad Nacional Autónoma de México, for her thesis on pre-Columbian fermented food and its role in the religious-agricultural calendar of the Mexica.
The lottery form will be available Monday, June 15 through Wednesday, June 17 in the Write-a-thon Slack Page Welcome Channel.
By participating in any activity available in the Write-a-thon, you are agreeing to our Write-a-thon Code of Conduct, the Clarion West Harassment Policy, and our Zoom Guidelines. Thank you! We look forward to writing with you this summer!
Free and Online for everyone. 
Want to donate toward the cost of your class?