So You Want to Be an Editor with Wendy Wagner
Maybe you want to put together your first anthology or maybe you're thinking of starting a magazine. But what does it really take to be an editor? Lightspeed/Nightmare's Wendy N. Wagner shares strategies for every step of your editorial journey–from crafting your first call for submissions to wrangling copy edits. If you want to learn what it's really like working with writers and organizing editorial projects, this is the class for you! Come prepared with lots of questions and ready to interact with each other.
Schedule:
Thursday, July 16, from 5:00-7:00 PM PDT
90 minutes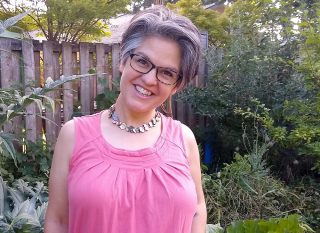 About the instructor:
Wendy N. Wagner is the managing/senior editor of Lightspeed and Nightmare magazines, and is the incoming editor-in-chief of Nightmare for 2021. Her SF eco-thriller An Oath of Dogs was a Locus bestseller. Her other work includes two novels for the Pathfinder Tales series and more than forty short stories. She also served as the non-fiction editor of Women Destroy Science Fiction!, which was named one of NPR's Best Books of 2014, and the guest editor-in-chief of Queers Destroy Horror! She lives in Oregon with her very understanding family.
The lottery form will be available Monday, June 15 through Wednesday, June 17 in the Write-a-thon Slack Page Welcome Channel.
By participating in any activity available in the Write-a-thon, you are agreeing to our Write-a-thon Code of Conduct, the Clarion West Harassment Policy, and our Zoom Guidelines. Thank you! We look forward to writing with you this summer!
Free and Online for everyone. 
Want to donate toward the cost of your class?