New Worlds: Worldbuilding from the Ground Up
Saturday, May 9, 10am-4pm
Worldbuilding Workshop with Marie Brennan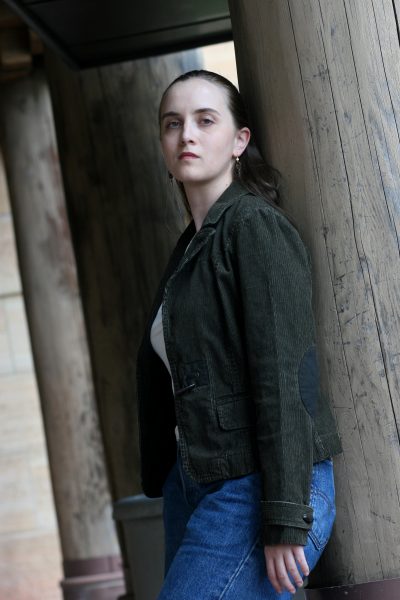 Science fiction and fantasy are beloved for their ability to transport readers to different worlds. Building such a world, however, is a potentially endless task! This workshop will explore one approach to the subject, helping participants establish a foundation for later development, and focusing particularly on aspects of material culture: the physical environment of the characters, and how to make it feel vivid and real.
Class open to everyone age 18 and over.
Saturday, May 9, 10am-4pm
About the instructor:
Marie Brennan is a former anthropologist and folklorist who shamelessly pillages her academic fields for material. She most recently misapplied her professors' hard work to Turning Darkness Into Light, a sequel to the Hugo Award-nominated Victorian adventure series The Memoirs of Lady Trent. The first book of that series, A Natural History of Dragons, was a finalist for the World Fantasy Award and won the Prix Imaginales for Best Translated Novel. Her other novels include the Doppelganger duology of Warrior and Witch, the urban fantasies Lies and Prophecy and Chains and Memory, the Onyx Court historical fantasy series, the Varekai novellas, and nearly sixty short stories, as well as the New Worlds series of worldbuilding guides. Together with Alyc Helms as M.A. Carrick, she is the author of the upcoming epic fantasy The Mask of Mirrors, the first book of the Rook and Rose trilogy. For more information, visit https://www.swantower.com, https://twitter.com/swan_tower, or her Patreon at https://www.patreon.com/swan_tower.
Class Format & Accessibility:
One online class session through Zoom.us.
Class begins at 10 a.m. and ends at 4 p.m. and is run online, with regular breaks. If you have questions about the format or content, please contact oneday@clarionwest.org.
Zoom meetings software is compatible with standard screen readers and has several other accessibility features that make it possible for writers who are Blind or vision impaired to participate in the webinar.
Questions can be submitted via the meeting software chat function or via voice.
Zoom is free for attendees. Please plan to register with Zoom in advance and download on your device. You will be sent a link to your Zoom class in your class email confirmation in the bottom last section of your confirmation. If you do not see a confirmation, please email us at oneday@clarionwest.org at least two hours before the start of class.
For best results, plan to connect to the class approximately 5 minutes before the start. You will be muted upon entry, but our workshop staff will be setting you to 'allow to talk' as they see you join. Plan to have your device on mute unless you are invited to talk to the class. Some instructors will ask you to turn on your camera either throughout the class or during discussion. Classes may be recorded to provide for student review.
We do not have live closed captioning for our webinars at this time.