Building Characters
October 21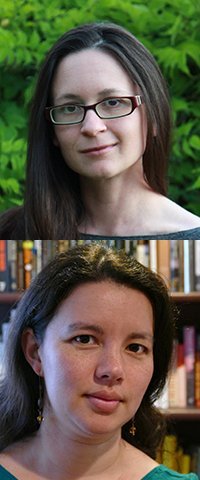 October 21, 2018, 10 a.m. to 4 p.m.
University District, Seattle
Arthur Dent. Katniss Everdeen. Hagrid. People read books hoping to find characters they'll fall in love with and remember passionately for the rest of their lives. How can we develop shiny, interesting characters that jump off the page and avoid cardboard cutouts that feel like props? Whether you're a character-driven writer or a plot-driven writer, we have ideas and techniques to help you bring your characters to life.
Topics include: how to come up with memorable characters, creating rich backstories (and how much of that to put on the page!), relationships between characters, voice, character-driven dialogue, filtering the world through the character's perspective, and more.
Caroline M. Yoachim is the author of dozens of short stories, appearing in Lightspeed, Fantasy & Science Fiction, and Asimov's among other places. Her stories have been finalists for the Nebula Award, included in year's best anthologies, and translated into several languages. Her debut short story collection, Seven Wonders of a Once and Future World & Other Stories, came out with Fairwood Press in 2016.  For more about Caroline, check out her website at http://carolineyoachim.com
Tina Connolly's books include the Ironskin trilogy (Tor), the Seriously Wicked series (Tor Teen), and the collection On the Eyeball Floor (Fairwood Press). Her books have been finalists for the Nebula, Norton, and World Fantasy awards. In summers, she teaches the weeklong YA Novel Workshop as part of CSSF. She is one of the co-hosts of Escape Pod, and runs the flash fiction podcast Toasted Cake. Find her at tinaconnolly.com.