Revision Bootcamp
May 5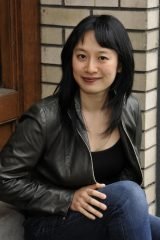 May 5, 2019, 10 a.m. to 4 p.m.
University District, Seattle
Writing is rewriting. Revision is where the magic happens; it's how a shoddy first draft transforms, in stages, into a compelling, resonant, polished finished story.
This workshop will focus on breaking the revision process down into manageable chunks, auditing your draft for common problems, heightening your story's themes and deepening its layers, and working with an editor. Lectures, discussion, and exercises will be used to troubleshoot character arcs, plot issues, worldbuilding, and pacing, and set you up with a gameplan for how to efficiently and effectively tackle revisions when you leave the class.
Students are encouraged to come into the class with a project that they are ready to revise or currently in the process of revising.
Fonda Lee is the author of the Green Bone Saga, beginning with Jade City (Orbit), which won the 2018 World Fantasy Award for Best Novel. She is also the author of the acclaimed young adult science fiction novels Zeroboxer (Flux), Exo, and Cross Fire (Scholastic). Fonda's work has been nominated for the Nebula, Andre Norton, and Locus Awards, and been named to numerous Best of Year lists. She won the Aurora Award, Canada's national science fiction and fantasy award, twice in the same year for Best Novel and Best Young Adult Novel.
Fonda is a recovering corporate strategist, black belt martial artist, and an action movie aficionado residing in Portland, Oregon. She has spoken and taught at conventions and conferences around the country. You can find Fonda online at www.fondalee.com and on Twitter @fondajlee.