Letting the I-Ching Write Your Story For You
Sunday, May 10, 10am-4pm
Letting the I-Ching Write Your Story For You with Henry Lien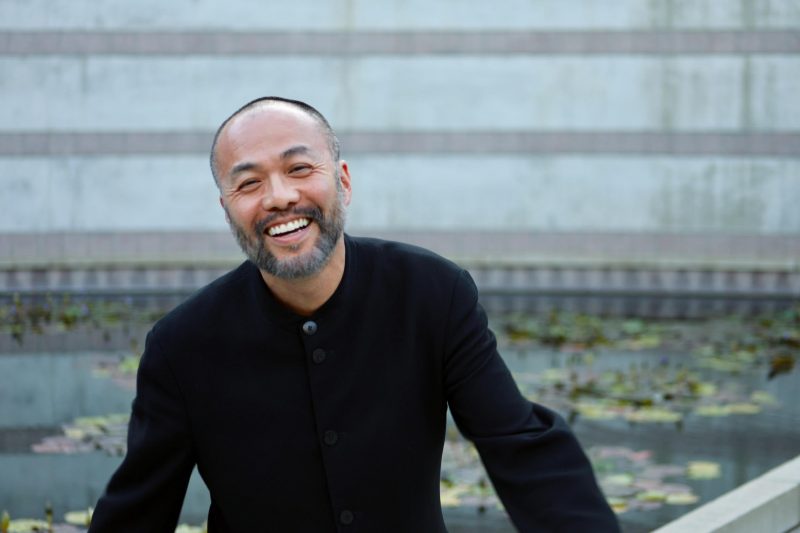 Philip K. Dick did not write one of his greatest novels, The Man in the High Castle. Dick discovered the I Ching when he began the novel and he let the I Ching write his novel for him.
The I Ching is a three thousand year old collection of 64 poems. It can be read as philosophy but is most famous as an oracle. Each of the 64 poems corresponds with a hexagram formed of a sequence of broken and unbroken lines. Casting coins or yarrow stalks while asking a question results in one of the hexagrams and the corresponding poem is the answer to your question. The results are often spookily pertinent. Psychologist Carl Jung discovered the I Ching late in life and famously said that if he had fifty more years to live, he would spend them all just studying the I Ching.
When Dick discovered the I Ching, he was so impressed by its unnerving prescience that he decided to let it write his novel in progress for him. At every critical plot juncture where a character had to make a decision, he would consult the I Ching and ask it where the story should go. The result is one of the great masterpieces of science fiction.
This six-hour workshop guides students through the process of consulting the I Ching to direct the course of their story. The workshop supplements I Ching consultation with techniques such as meditation, surrealist parlour games, and online research to help grow the connective tissue between one plot node to the next plot node where the I Ching wants the story to go.
This workshop will be conducted in low-light conditions.
For everyone ages 18 and over.
Sunday, May 10, 10am-4pm
About the Instructor:
Henry Lien is a 2012 graduate of Clarion West. His short fiction has appeared in publications like Asimov's, Analog, F&SF, and Lady Churchill's Rosebud Wristlet, earning multiple Nebula Award nominations. He is the author of the award-winning and critically-acclaimed PEASPROUT CHEN middle grade fantasy series, on which he was mentored by George R.R. Martin, Chuck Palahniuk, and Kelly Link at Clarion West. Born in Taiwan, Henry currently lives in Hollywood. Henry has worked as an attorney, fine art dealer, and college instructor. Hobbies include writing and performing campy science fiction/fantasy anthems, and losing Nebula awards.
About registration:
The workshop fee is $95. If you are seeking a reduced rate or scholarship for this class, please email us at oneday@clarionowest.org.
Class Format & Accessibility:
One online class session through Zoom.us.
Class begins at 10 a.m. and ends at 4 p.m. and is run online, with regular breaks. If you have questions about the format or content, please contact oneday@clarionwest.org.
Zoom meetings software is compatible with standard screen readers and has several other accessibility features that make it possible for writers who are Blind or vision impaired to participate in the webinar.
Questions can be submitted via the meeting software chat function or via voice.
Zoom is free for attendees. Please plan to register with Zoom in advance and download on your device. You will be sent a link to your Zoom class in your class email confirmation in the bottom last section of your confirmation. If you do not see a confirmation, please email us at oneday@clarionwest.org at least two hours before the start of class.
For best results, plan to connect to the class approximately 5 minutes before the start. You will be muted upon entry, but our workshop staff will be setting you to 'allow to talk' as they see you join. Plan to have your device on mute unless you are invited to talk to the class. Some instructors will ask you to turn on your camera either throughout the class or during discussion. Classes may be recorded to provide for student review.
We do not have live closed captioning for our webinars at this time.
Cancellations
If you register but cannot attend the workshop, please give us as much notice as possible so that we can contact a waitlisted student and offer them your spot. In order to process a refund, we must receive 24-hour notice and be able to fill the spot with a waitlisted student. Exceptions may be made given emergency circumstances at administrator's discretion. If Clarion West cancels the class for any reason, refunds will be made as soon as possible after the class has been cancelled.