Tailored Stories for Tailored Markets
January 27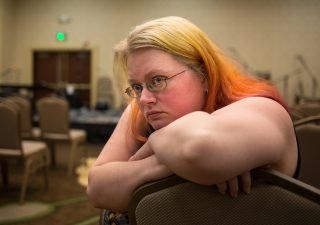 January 27, 2019, 10 a.m. to 4 p.m.
University District, Seattle
Anthologies can be so specific. Whether it's "girls and dinosaurs,""fractured fairy tales," or "science fiction under the sea," they seem to find a remarkable number of stories circling a central conceit, no matter how narrow or obscure. Well, there's a reason for that. Welcome to the world of the bespoke market, where editors know exactly what they're looking for… and we're here to help you be the answer to their question.
We're going to be taking an all-day look at tailored or bespoke markets, how to write what editors are looking for, and how to stay true to your own authorial voice while also meeting someone else's expectations. Writing exercises will be partially randomized, and whatever mechanism helps you to write fastest, whether it be a keyboard or taking shorthand, is recommended.
Seanan McGuire writes things. Many of these things are for tailored markets, so she's fairly well-equipped to teach this topic. She likes interesting bugs, and can be easily bribed with praying mantises. Also she's won some awards and released a lot of books, so she probably knows what she's doing. Visit her online at www.seananmcguire.com and www.miragrant.com.