Writing Sprint: The Best Advice
Wednesday, May 20, 7:30am-9am
Writing Sprint: The Best Advice with Tegan Moore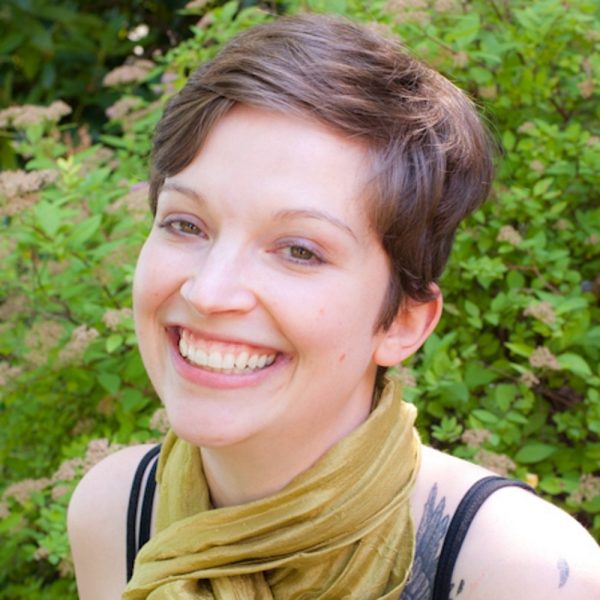 As a workshop junkie and coordinator, Tegan Moore has heard a lot of very smart writers say very smart things about writing. Grab your work in progress, brew your morning caffeine and join her in this (relatively) early-morning (for some) writing sprint that she will pepper with other people's words of wisdom and encouragement.
For everyone ages 18 and over.
Wednesday, May 20, 7:30am-9am
About the Instructor:
Tegan Moore is a writer and professional dog trainer living in the Pacific Northwest. She enjoys eating noodles, hiking in the rain, and reading scary stories. She has published short fiction in magazines including Beneath Ceaseless Skies, Asimov's and Tor.com, and runs the Clarion West One-Day Workshops.
About registration: 
Class Format & Accessibility:
One online session through Zoom.us.
If you have questions about the format or content, please contact oneday@clarionwest.org.
Zoom meetings software is compatible with standard screen readers and has several other accessibility features that make it possible for writers who are Blind or vision impaired to participate in the webinar.
Questions can be submitted via the meeting software chat function or via voice.
Zoom is free for attendees. Please plan to register with Zoom in advance and download on your device. You will be sent a link to your Zoom class in your class email confirmation in the bottom last section of your confirmation. If you do not see a confirmation, please email us at oneday@clarionwest.org at least two hours before the start of class.
For best results, plan to connect to the class approximately 5 minutes before the start. You will be muted upon entry, but our workshop staff will be setting you to 'allow to talk' as they see you join. Plan to have your device on mute unless you are invited to talk to the class. Some instructors will ask you to turn on your camera either throughout the class or during discussion. Classes may be recorded to provide for student review.
We do not have live closed captioning for our webinars at this time.