Writing for the World with Karen Lord
Cultural hegemony in literature may provide a shared language for the writer to communicate to the reader – or it may privilege familiar and easy stories over the unusual. Is it possible to write for and be understood by readers worldwide without compromising identity and experience? Can a text maintain uniqueness and authenticity without being placed in a niche or on the margins? This workshop will examine what makes a story globally accessible, and offer guidelines at each phase: concept and draft, first readers and editors, and marketing and reviews.
Schedule:
Saturday, July 25, from 10:00-12:00 PM PDT
120 minutes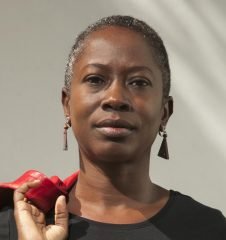 About the instructor:
Barbadian novelist and research consultant Dr Karen Lord is the author of Redemption in Indigo, which won the 2008 Frank Collymore Literary Award, the 2010 Carl Brandon Parallax Award, the 2011 William L. Crawford Award, the 2011 Mythopoeic Fantasy Award for Adult Literature and the 2012 Kitschies Golden Tentacle (Best Debut), and was nominated for the 2011 World Fantasy Award for Best Novel. Her other works include the science fiction novels The Best of All Possible Worlds and The Galaxy Game, and the crime-fantasy novel Unraveling. She edited the anthology New Worlds, Old Ways: Speculative Tales from the Caribbean.

The lottery form will be available Monday, June 15 through Wednesday, June 17 in the Write-a-thon Slack Page Welcome Channel.
By participating in any activity available in the Write-a-thon, you are agreeing to our Write-a-thon Code of Conduct, the Clarion West Harassment Policy, and our Zoom Guidelines. Thank you! We look forward to writing with you this summer!
Free and Online for everyone. 
Want to donate toward the cost of your class?