The 2019 Write-a-thon has officially closed, but you can continue to cheer on your writers for their efforts – profile pages will be open for sponsorships until mid-September.
Thank you to everyone who participated in the Write-a-thon, offered special sponsor rewards, and donated to Clarion West! We appreciate every donation!
In all, we had 167 writers participate this summer and have received $21,325 in donations and pledges to date. Thank you and please join us again next year!
Six weeks. Infinite possibilities.
Let's get started.
June 21 – July 31, 2020
Write along with the Clarion West Six-Week Summer Workshop
Achieve your writing goals
Track your progress
Meet fellow writers online and in person
Take part in a Clarion West summer tradition
No cost, no obligations
~~
What is the Write-a-thon?
The Write-a-thon is Clarion West's six-week-long annual online fundraiser. Participants set public writing goals on their personal Write-a-thon page, then work toward them. Friends and family can pledge donations in support. It's like a walkathon, but with writing. All donations for the Write-a-thon go to support Clarion West workshops and outreach programs – we can't do it without you! 
How can the Write-a-thon help you? Studies show that setting goals as part of a community is a powerful way to motivate yourself to achieve your goals. In a solitary field like writing, that community can sometimes be hard to find. That's where we come in: the Write-a-thon brings together past CW alumni, instructors, Seattle-area writers, and new friends from around the world in one big happy puddle of writerly support.
Whether you want to quietly set modest goals for yourself this summer, or go all-out with our IRL writing meetups in Seattle, we've got you covered.
Interested? Join in here.
Or check out our FAQ.
~~
Support the Write-a-thon
By supporting the Clarion West Write-a-thon, you are helping to ensure our high quality workshops continue year-after-year! All sponsorship donations support Clarion West. 
Sponsor a writer
Search for a writer you know, or browse for interesting projects. Your support means the world to us.
Sponsor multiple writers
Want to sponsor multiple writers at once? Include a note with your donation indicating how you would like your donation split, and we'll take care of it for you. Show support for a whole year of Clarion West alums at once!
Special Opportunities and Rewards
Every year during the Write-a-thon, our community comes up with special challenges & opportunities. Tuckerizations! Post cards from your writer! Matching donations! Writing critiques! Class challenges! And more! Take a look to see all the amazing opportunities with your favorite writers or to have yourself killed in space!
~~
Join the Write-a-thon community
Slack
(click to sign up with invite link)
Twitter
(use the #writeathon hashtag)
Facebook
~~
Donations are accepted via PayPal, credit/debit, or check. Please mail checks to our offices at:
Clarion West
P.O. Box 31264
Seattle, WA 98103-1264
Clarion West is a 501(c)(3) nonprofit educational organization. Donations to Clarion West are tax deductible to the extent allowable by law. You will receive a thank-you letter with every donation that may be used as a receipt for tax purposes. Our Federal EIN is 91-1352168.
You can also send checks to our office:
Clarion West
P.O. Box 31264
Seattle, WA 98103-1264
Donations to Clarion West are tax deductible in the US. Clarion West is a nonprofit educational organization under Section 501(c)(3) of the Internal Revenue Code; our Federal EIN is 91-1352168. Check with your tax advisor for other tax jurisdictions. After you send us your donation you will receive a thank-you letter acknowledging your gift. You can use this letter as a receipt for tax purposes.
~~
Thank you to our 2019 Write-a-thon Sponsors! 
For the first time, Clarion West has reached out to our local business community to ask for support for our amazing writers and our biggest annual fundraiser. And the community has already been accepting the challenge. Thank you to our 2019 sponsors!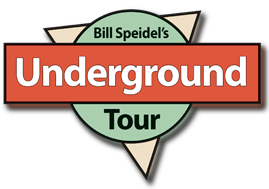 Bill Speidel's Underground Tour
Pegasus Book Exchange
Dr. Thomas Bridgman, DDS
Interested in sponsoring the Clarion West Write-a-thon? Learn more here.