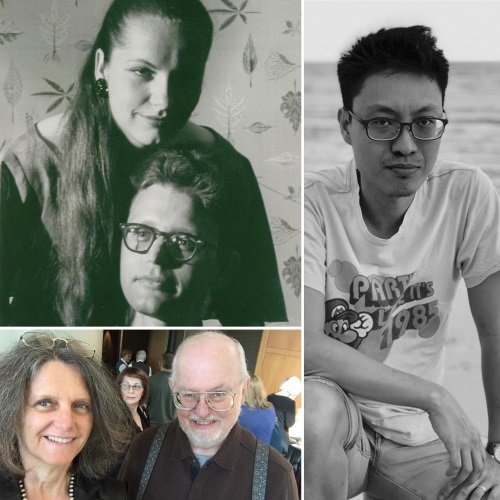 Astrid and Greg Bear have just announced the Poul and Karen Anderson Memorial International Travel Fund, a ten-year commitment to provide an annual $1,000 for one international student traveling from outside of North America to attend the Clarion West Six Week Summer Workshop. The 2018 fund has been awarded to Ted Mahsun from Ipoh, Malaysia.
The travel fund will honor Poul and Karen Anderson, the parents of Astrid Bear, and their love of travel and meeting people in the worldwide science fiction and fantasy community.
Science fiction and fantasy writer Poul Anderson's many awards include seven Hugo and three Nebula awards, and SFWA's Grand Master Award. He was inducted into the Science Fiction and Fantasy Hall of Fame in 2000. Karen Anderson was also a science fiction and fantasy writer of multiple works, and wrote the first published science fiction haiku in The Magazine of Fantasy and Science Fiction in July 1962.